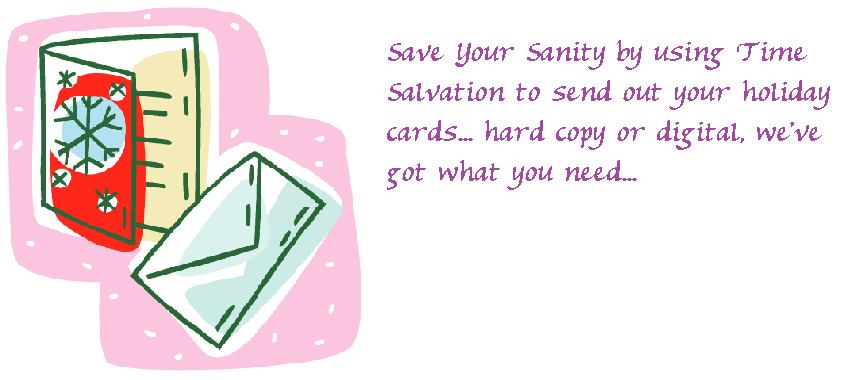 Are you sending out Holiday cards to your clients this year?
Digital or hard copy, Time Salvation can save you time and money by helping you get your Season's Greetings out in a timely manner. And you don't have to worry about the headaches of postage or addressing…
Gives us a call to see how we can help you extend your good cheer to all your clients and potential clients. HO! HO! HO!