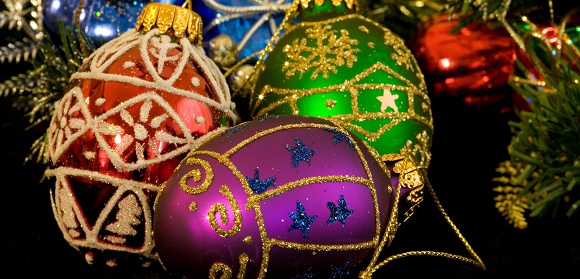 Are you struggling with what to get your clients this year? Want something unique? Would you like to shop local? We have put together twelve suggestions for some local gifts that you can send to your clients to tell them how much you appreciate their business throughout the year.
12. Shibber D'lites - Sherry Moore makes the most awesome cheese balls you can imagine in three different flavors. Original (garlic flavor), Roasted Red Pepper, and Apricot Cayenne. My favorite is the original and I can eat an entire 8 oz. ball by myself. I have been told the Apricot Cayenne is the best seller though. They are all good and starting at $12 for the 8 oz. ball, they are an affordable gift for all your clients. Contact Sherry today to see what other gift options she has available, 512-586-4244 or www.shibberdlites.com.
11. Zhi Tea – Give the gift of a warm cup of tea. Not only is it soothing and comforting, but organic too. For the Christmas season they even have special "Hill Country" blends, like Gruene Tea (jasmine green), Longhorn Limited (desert blend), Texas Breakfast (black tea blend), and Hill Country Nights (restful blend). Put together a custom gift basket or try the Tea Lover's gift basket with a teapot included. Whatever your tea gift needs may be, I am sure you will find it here. Decorative tins of single sachets start at $9.95 and the gift baskets start at $35. Check out Zhi Tea for your clients who could use a nice, hot cup of tea. http://www.zhitea.com
10. Delysia Chocolates – Nicole Patel is a whiz with chocolate. Her products include handmade chocolate truffles, personalized solid chocolates, molded chocolate menus, and chocolate bride & groom cake crowns. However, during the holidays you can get the winter collection of truffles with three holiday flavors: mint chocolate, eggnog, and gingerbread. You can also gift a bag of her flavored chocolate bark. I love the chocolate peppermint bark. You can gift a bag of bark for as little as $5 or the winter collection of truffles for just $20. Great gift for anyone, but especially those female clients. Don't deny it, you know you would love to have a gift of chocolate. http://www.delysia.com.
9. Austin Custom Winery – I love this idea!!! Get your own bottle of wine delivered to your clients with your custom label. Send with a special note or just your logo. Whichever way you decide to go, your clients will be impressed with the thought you put into having a special bottle of wine just for them. If you had more time, you could even make your own blend. For now, choose your favorite and have a special label applied just for you. Add a couple of custom wine glasses and corkscrew and you have yourself a fabulous client gift. You can find a nice bottle of wine for around $15 and a label for $1 after the initial $10 set up fee. Talk to Mary Charron about all your gift giving options, 512-394-0600 or visit their website  http://www.austincustomwinery.com/Home.html.
8. Chocbite – Moving from custom wine labels to custom chocolate. Have you ever been disappointed because you can't find the chocolate treat with all the ingredients you want? Now you can design your own chocolate bar. Buy a special creation for your client or a gift certificate so they can design their own. Either way, it is a great gift.I am telling you, I gotta try the spicy blend with pop rocks, pistachios, and Sriracha. Wow!  And don't worry about the bite taken out of each bar… It's designed that way. Talk to Adeline the Chief Chocolate Lover to see what you can do to fit your clients needs. 512-775-7111  or http://chocbite.com/shop/.
7. Bobalu Cigar Company – I know it seems I have weighted this towards the women, but here's is one for the men. FREE custom labels. FREE setup. FREE artwork customized with your name or logo with any cigar box purchase ($75.00/up). Their Best Deal. Check out the great video on how they hand-roll their cigars  http://www.livecigarrollers.com/service_customlabel.php. Contact Jeff @ 512-469-5877. http://www.livecigarrollers.com/
6. Independence Brewery – Build a six-pack at Central Market and support Independence Brewery. You can mix and match and get exactly what you think your clients might like. Add a bow and what else do you need?
5. Austin's Fairy Godmother Foundation – It's always a nice thing to give in your client's name. Pick a charity that you would like to support and just make the donation. However, if you are looking for a local charity that helps young women feel like a fairy princess, then you have to talk to Keri at the Fairy Godmother Foundation. She has been helping girls and women for years dress like a princess, even if they may not be as rich as a princess. Right now they are trying to find a new location for the palace. You can be a part of that and pass it on to your clients. Call Keri 512-507-6364 @ or find more information on their website www.austinfairygodmother.org
4. Stuffed Cajun Meats – How about a Turducken? It's 3 gifts in one, a turkey, a duck, & a chicken, plus a bonus gift of cajun spiced dressing. Or you can find a gift basket starting at $35. Talk to Kurt, he'll help you figure out that perfect gift for your client. http://stuffedfoodstores.com/
3. Austin Toros – How about something for those sports enthusiasts? You can get individual tickets for as low as $5 or purchase season tickets and give them out throughout the year, for as little as $96. GO TOROS!!!! Contact Allen Schlesinger for more information 512-236-8333.
2. Austin Tranquility Massage - Who wouldn't want a massage? But with Austin Tranquility, you can give a massage and a facial. Or get the corporate chair massage deal for your employees. Either way, you are sure to be a winner! Ashley has a great new place up in Cedar Park where your clients can relax and take a load off. I think I might get one of these packages for myself. Contact Ashley 512-940-2108 or http://austintranquility.net/index.html
1. Time Salvation – Give your clients the gift of TIME. You can pre-purchase hours to give to your clients their very own assistant. Not that we want to toot our own horn, but TOOT TOOT! People just don't have enough time in their day to get done all the little things they want to do, so you can give them a couple of hours back. Packages start at $25. The more hours you purchase, the better the deal you get. Contact Trish Lee to find out more. 512-297-4602 or info@timesalvation.com.
I hope this gives you enough ideas. If not, give us a call. We can help you select the perfect gift and make the purchases for you.
Happy Holidays!!!