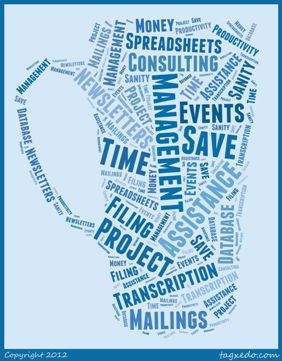 Time Salvation has wide array of services to offer you. We have built a diverse team of professionals ready to handle whatever your small business or professional needs may be.
The best way to answer the question is to ask what you would have your assistant do for you?
Our team members are trained to handle the administrative and project management needs of your company in only the time necessary. No need for W-2′s or finding a group insurance plan. We work by the hour and provide quality work in minimal time.
Call for a free consultation to find out how we can best serve you… 512-297-4602