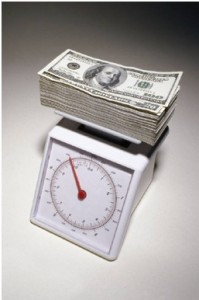 So far, I have been extremely disappointed with the applications available on iPad to help you track when your bills are due and to budget your income. I have tried a few of the free applications to see what they were all about before purchasing the full application, as well as reading dozens of descriptions for the applications. Here is what I have found:
Free applications:
1. Home Budget Lite w/Sync (Free) – I am not impressed with this application. When you open the application, you have different categories to enter items into. There is an expense category as well as a bills category. It doesn't really explain the difference between the two, but I am guessing your bills are paid out to the same people each month. The budget is set up with some prepared categories which is nice. However, you can not set up recurring bills, expenses or income. Too much work to make this application run correctly. I wouldn't give it more than two stars. If you want to put the work into it, the reporting seems to be helpful.
2. Pocket Expense Lite (Free) – This is a good program for inputting your many different accounts and bills that you have due. It allows you to enter bills due with a reminder that will pop up on your iPad, even allowing you to specify how far before the bill is due the reminder will be sent. You can set up several different types of accounts such as: asset, cash, checking, savings, credit card, investment account, loan, & debt card. When you open a new account you enter your starting balance and then enter transactions to update the information. You can set up your own categories for bills and set up budgets for each of the categories. Overall it appears to be a good little app. I have yet to find out what the difference is between this and the full version though. On the negative side, everything has to be entered manually. This means a lot of upfront work, and a lot of ongoing work if you have numerous entries for your checking account and want to maintain accuracy. This could be improved upon significantly with a syncing option that allowed you to sync with your accounts available online.
3. Budgets for iPad by iBear LLC (Free) – This is strictly a budget tool, no bill reminders. Plus, this is just my opinion, but the graphics are annoying to me. They call it "future-oriented design". No-go for me, but maybe it will work for you.
Non-Free Applications
1. Budget Touch ($5.99) – This application works on its own, or in cooperation with the Budget for Mac or Windows application from Snowmint. It is based on the budget method using envelopes. Virtual envelopes instead of paper envelopes. I have not tried this application, since it does not have bill reminders (one of the main features I was looking for) and there would be quite a bit of upfront and ongoing work to update the budget accounts. This really appears to just be a budgeting tool. If that is what you are looking for, then it might work great for you.
2. Bills for iPad by iBear LLC ($3.99) – I was not willing to pay for this application before I reviewed all the other options, so I have not actually used this application. Based on the descriptions and reviews, here is what I have gathered. You can set your budget for different categories and then enter the transactions once the bills are paid. Your transactions are scheduled on a calendar and are transferred to the budget once you have approved them. It does not appear to have reminders, based on what I could see, although it does show overdue, planned, & paid bills on your calendar in different colors. If you do not need pop-up reminders to pay your bills, this may work for you. The graphics are nice and based on the screenshots, the input is easy. If you try this, let me know what you think.
3. Money for iPad by iBear LLC ($9.99) – This is the big brother application for Bills for iPad. This is more than just a budgeting tool or bill reminder. Although it apparently does both. According to the description, it manages your bills, has a bill reminder, tracks several accounts (credit cards, checking, savings, assets, & liabilities), and has the ability to import OFX information from your bank accounts. I don't see anything to track your investment accounts, unless you set it up as an asset. Overall it looks like a good application, but at $10, I am not sure I am ready to make that decision.
There are many other applications out there. Most of them more simplistic than these and so they did not fall within my parameters. I am a very graphic-oriented person, so I gravitated towards the apps that were pretty

Would be glad to hear if you have any comments or suggestions on these reviews.